Meade LX-50
Plan électronique redessiné du télescope Meade LX50.
Electronic scheme of LX50 Meade Telescope (no waranty on the differents links)
Sans garantie sur le schéma, des pistes n'ayant pas pu être identifiées.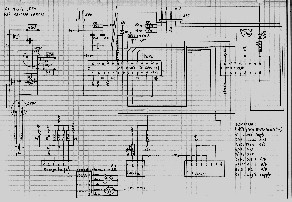 Système PEC
Un système PEC (correction d'erreur périodique) est en cours de développement.
Au 24/08/00, l'interface micro ordinateur / LX50 est opérationnelle. Les corrections en ascension droites sont enregistrées pendant 8 minutes puis lues en boucles de 8 minutes. Certaines corrections semblent disproportionnées et le programme en turbo pascal 6.0 devra être optimisé au niveau du temps de traitement des instructions.
Plus tard, je passerais ceci en électronique pur...
A PEC (Perriodic Error Correction) system is coming next.
Today, the interface computer / LX50 is complete. Corrections on Right Ascension are recorded for 8 minutes, and following are red in 8 minutes cycles. Therefore, some corrections are too big (or too small) and the program (in TURBO Pascal 6.0 will be optimized in excecution time of instructions).
Later, all this will be translate en electronic circuitry...
Plus de détails techniques - More technicals details
Photos de la motorisation en ascension droite du LX-50
Right Ascension motorisation pictures of LX-50: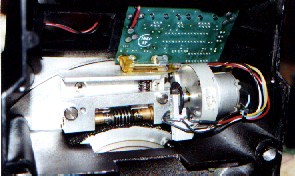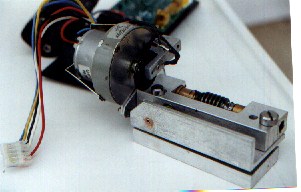 In the telescope Vis + moteur sur système presseur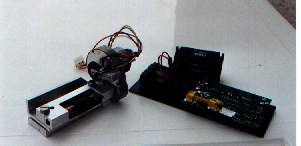 La carte électronique et le groupe motoréducteur
Les composants du système d'entrainement de plus près:
Zoom on the drive system components: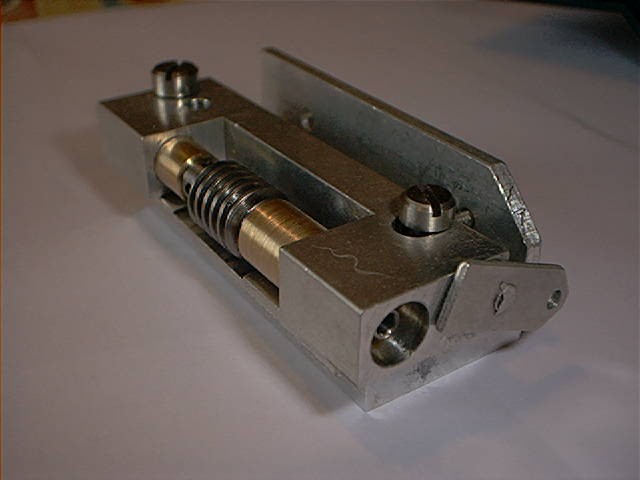 Décomposition des pièces : Parts-list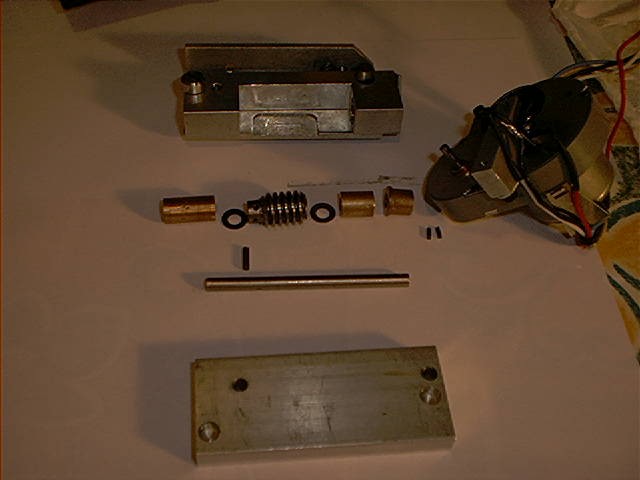 Pas bien vu !, alors regardez :... zoom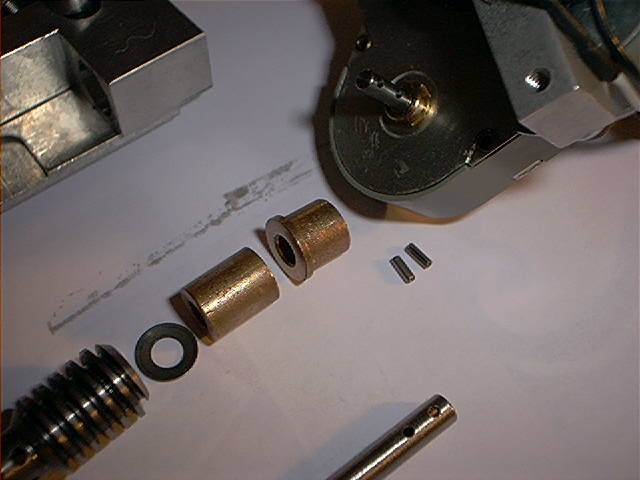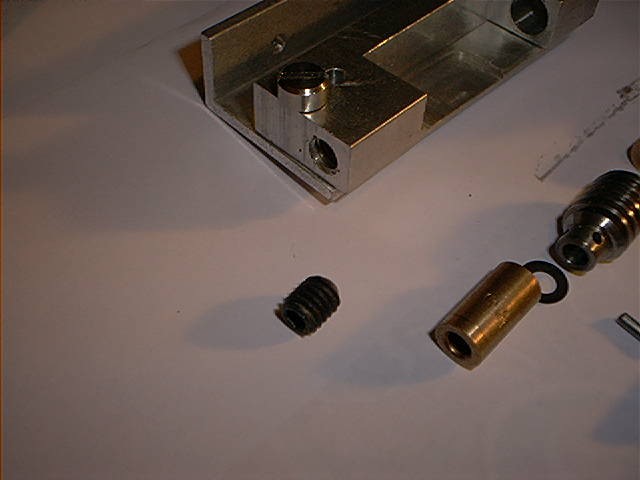 Une alternative de guidage, à mon sens plus méchaniquement classique:
An other way to build a more classical guidance system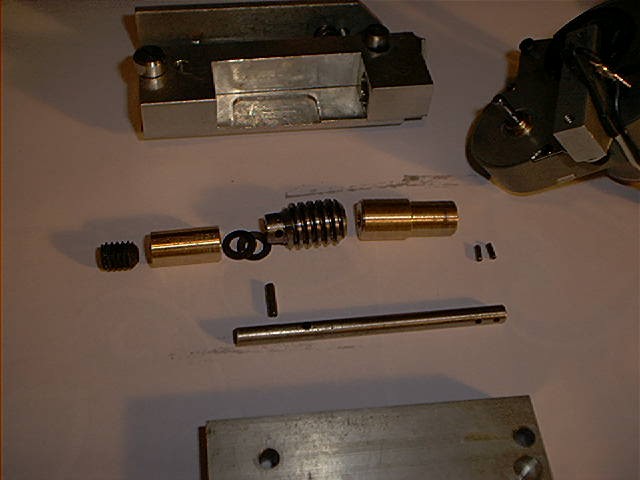 In fact, the result is not very better !
J'espère pouvoir construire un système reprenant l'engrènement actuel (en refaisant juste la vis) avec des moteurs pas à pas en AD et en DEC (avec PEC intégré).
I hope to build a system with the actual gearing (only screw to change) but with stepper motors for RA and DEC (+ PEC inclued).
Un site Web et une liste spéciale LX-50 in English pour d'autres sujets:
Toby's LX Series Telescope & General Astronomy Disc